Museum "History of Physics in Bulgaria"
Dedicated to 110 years of academician Georgi Nadjakov
The purpose of the Symposium is to invite the scientific community, working on history of physics and mathematics to present there recent results and give possibility to appearance a new works by teachers, students and school boys and girls in this field. Symposium held for the second time. The first one was in Plovdiv last year.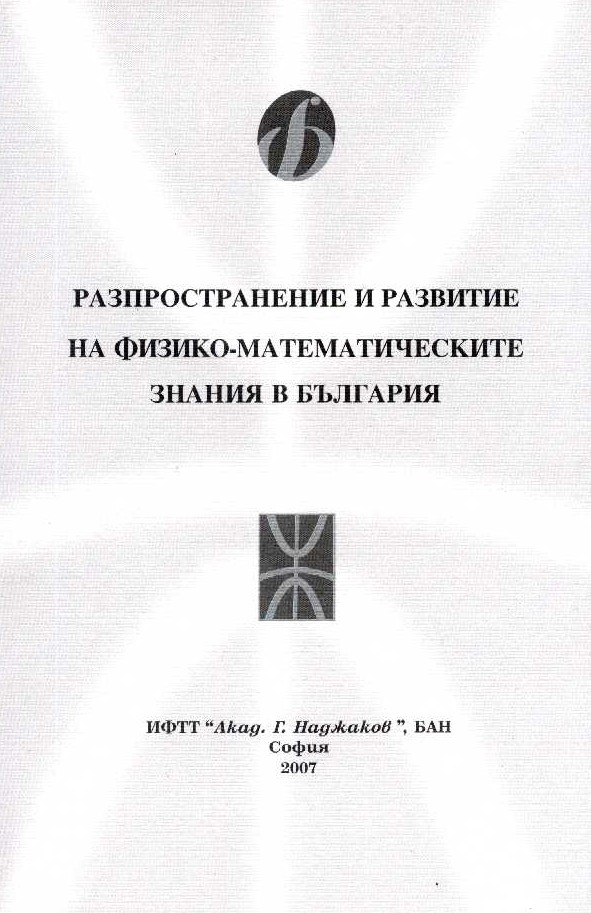 Address:
GEORGI NADJAKOV INSTITUTE OF SOLID STATE PHYSICS
Bulgarian Academy of Sciences
72 Tsarigradsko Shose blvd.
BG-1784 Sofia, Bulgaria
Phone: +359 2 979 58 31; GSM +359 899 75 05 90
Fax: +359 2 975 36 32
E-mail: gkamish@issp.bas.bg
Skype: physmuseum

Created: 10 July 2006
Updated: 1 October 2015