In 1977, he defended PhD thesis.
Research:
He made X-ray analysis in the begining of his research
Physics of reactor was the mane subject of his investigations. He contributed in the Newtron transition to the medium of reactor
In colaboration with ISUL, Stanilov investigated ionazing radiation. He made radioactive materials about cancer treatment.
With the financial suport of the ministry of buildings Angel Stanilov defended Bulgarian reactors in Kozloduy.
During the perion 1981 – 1988, he worked in the area of quantum chromodynamics
Professional experience:
He was appointed from the Institute of Geology (1958 – 1960)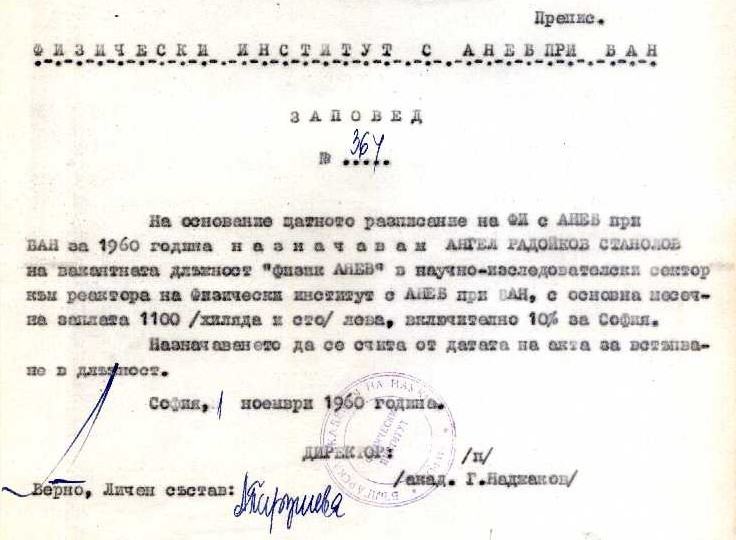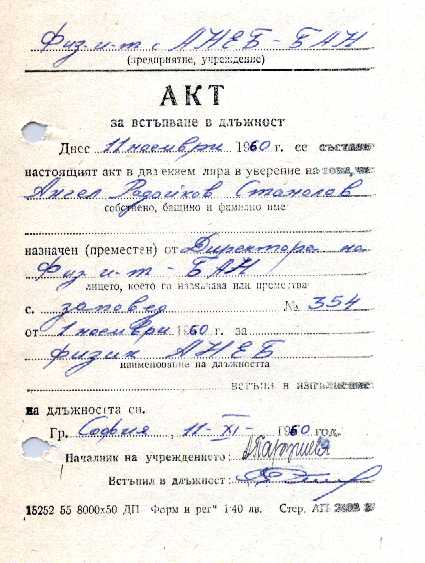 Latter on, he became scientist in the experimental Nuclear reactor at the Institute of Physics (1960)

P>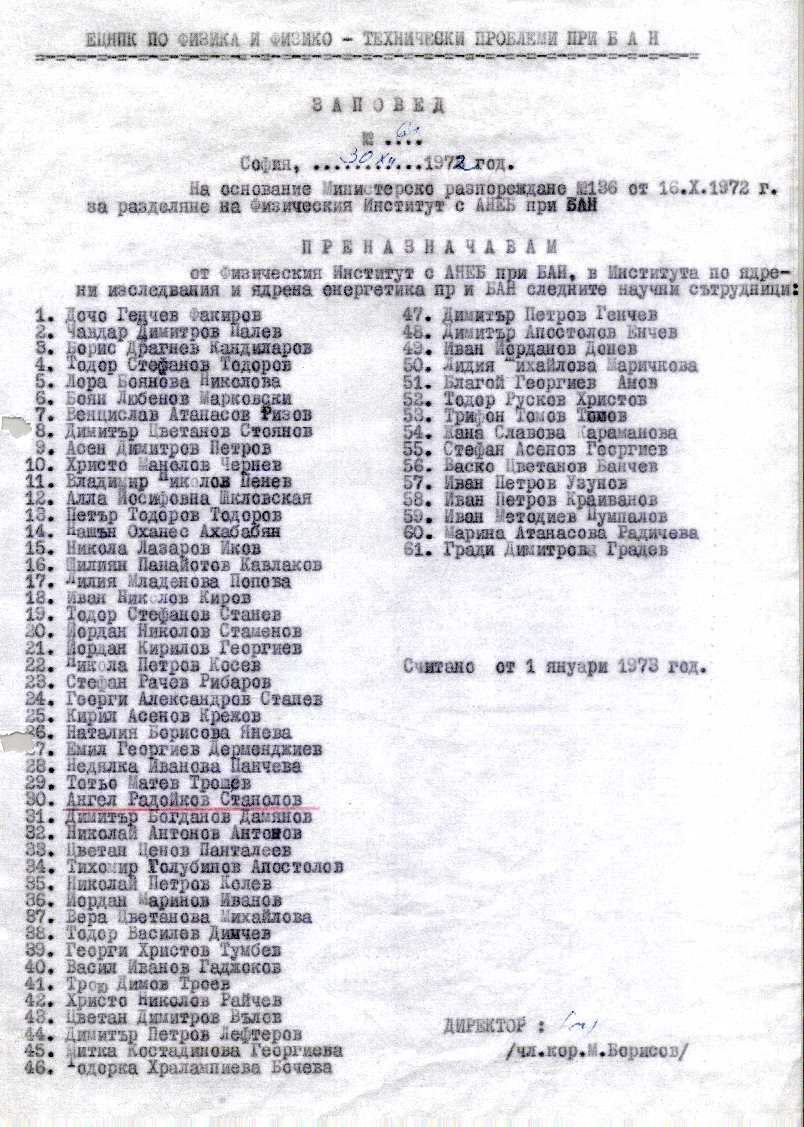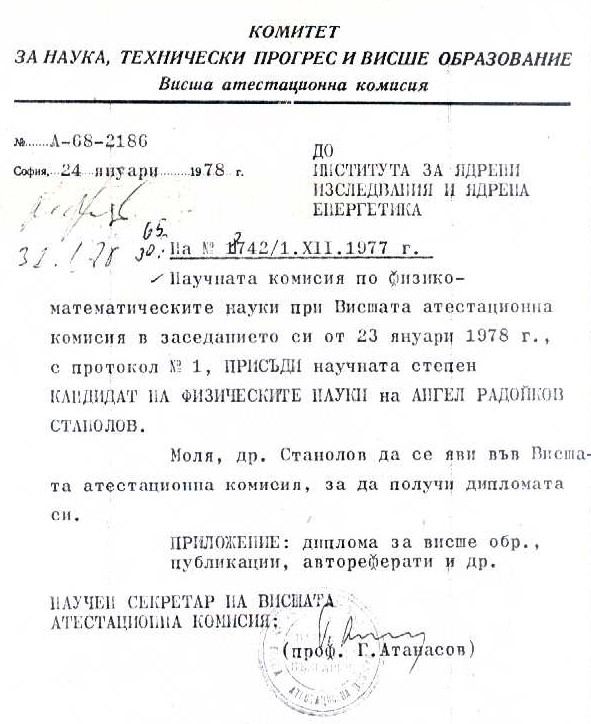 Institute for nuclear research and nuclear energy elected him associate professor (10 June 1981)
Teaching activities:
Stanolov was Assistant Professor at the Sofia University. He training students on physics of the reactor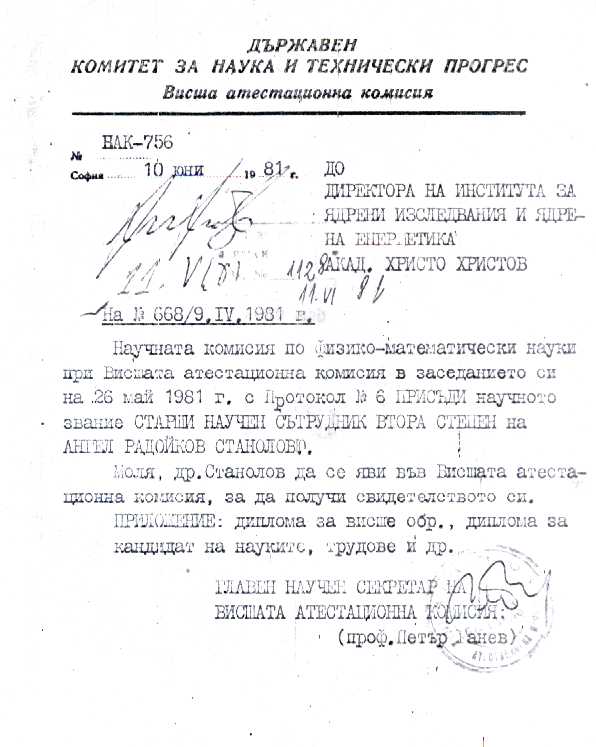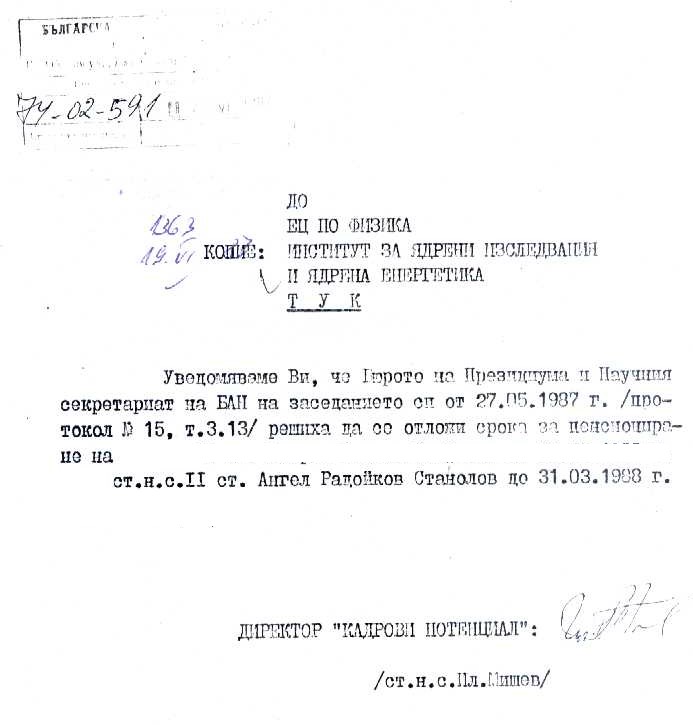 Publications:
He has more than 45 articles and many reports in Moscow, Warsaw, Budapest, Prague, Berlin.
A. Stanolov, V. Hristov, Experimental research of Neutron Thermalization in Water Lattices by Pulsed Source and "Non 1/v" Absorber, Comptes rendus de k;Academie bulgare des Sciences, t. 27, 1974

Stanolov, V. Hristov, Determination of Termalization ParameterM2 and Neutron Temperature in Water Lattice by Pulsed Source and "Non 1/v" Absorber, Comptes rendus de k;Academie bulgare des Sciences, t. 28, Nr. 5, 1975
References: